Plan your Visit
National Network of Railway Museums
Plan your visit to the National Railway Museum and its branches and come to know the history of trains, locomotives, carriages, halls and wagons.
Discover this authentic national treasure with one of the best collections in Europe, in Entroncamento, but also in Arco do Baúlhe, Bragança, Chaves, Lousado and Macinhata do Vouga.
Membership

Card Advantages
Benefits
Free annual pass.
Free admission for one guest.
Discounts on cultural activities of the Museum, namely shows, exhibitions, workshops, etc. Discounts will be defined and announced in accordance with the types of activities.
Opportunity for participation in exclusive membership activities.
10% off in the museum's shop.
Conditions
Annuity – 20.00€ per person, valid for one year.
Personal and non-transferable card
Getting your membership card
You can register and get your membership card at the museum's reception or by filling out a form.
Don't miss this train. Join the Membership Card
and be part of the National Railway Museum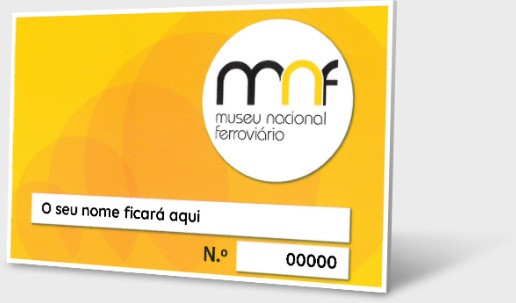 Update date: 11 January 2022